July 02, 2013 3:46 PM
Education Reformer Paul Vallas Fired for Lacking "Proper Qualifications"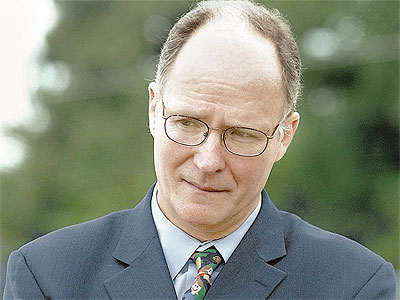 Longtime school reformer Paul Vallas is in trouble. Despite being hailed as a change agent and major education innovator, the acting superintended of Bridgeport, CT will have to leave his job because he "lacks the state leadership credential required for the position," according to a ruling by a state Superior Court judge.
It turns out the "state leadership credential" might not be the only problem.
As the Connecticut Post explains:
Although the Board of Education voted Monday to elevate Vallas from acting to permanent status, JudgeBarbara Bellis ruled that Vallas is not qualified under state law to serve as superintendent.
In her 27-page decision, the judge agreed with critics of Vallas that he had taken a "sham" course to become qualified to serve as superintendent.
Why exactly some state leadership credential should be important to determining one's ability to lead a school system is a matter of some debate.
Vallas served as superintendent of schools in Chicago, Philadelphia, and New Orleans and is "generally regarded by schools experts as one of the more energetic practitioners in the field."
According to the Connecticut Post again:
"Only in Bridgeport would the likes of Mr. Paul Vallas not be qualified to serve as superintendent," lamented Board of Education President the Rev. Kenneth Moales. "This ruling crosses the line; Mr. Vallas has proven his commitment to the children of this city."
This is a good point. From any rational perspective, an effective history of school leadership should be proof enough that someone should continue to serve as a school superintendent. Who cares about the credentials? (In Vallas's case, his "sham" credential was also approved by the state Board of Education.)
But it's not just the credential that matters. The theory behind much of current education reform is that credentials don't matter much. What counts is demonstrated effectiveness . As Diane Ravitch points out, however, Vallas's record is actually sort of mixed. "Each of the districts where he previously served is in turmoil or crisis," she points out. "Including Chicago, Philadelphia, and the Recovery School District in Louisiana, which is the lowest performing in the state."
Feed the Political Animal
Donate
Washington Monthly depends on donations from readers like you.